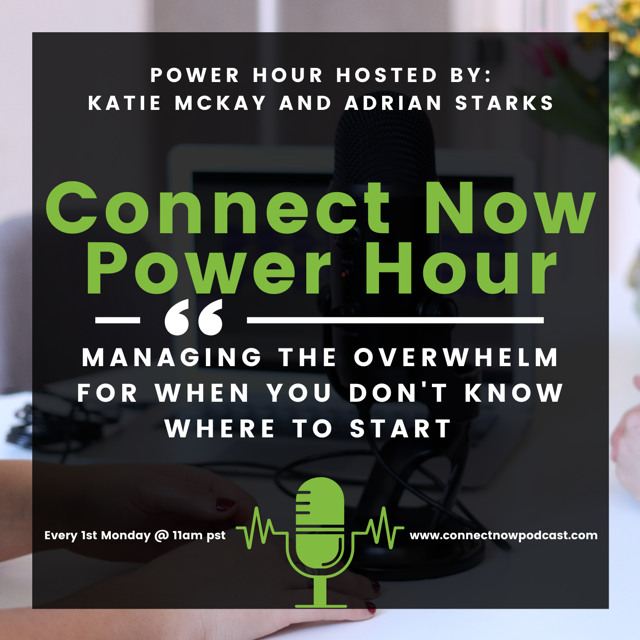 It's no secret that there are a lot of moves to make. How do you know which is the right one? Which one do you start with first?
... what if you're wrong?
Find out how to manage the overwhelm of decision making, confidence around the decisions and how to take that first step towards what you want.
Join Katie Mckay and Adrian Starks as they discuss how to manage the overwhelm for this month's LIVE Power Hour!
Resources:
Website: https://connectnowbusinessnetwork.com
                   
Social Media 
Facebook: Connect Now Business Network
Instagram: connectnow_businessnetwork
Twitter: Connect_NowBN